Quality construction throughout, built to stand the test of time.
We'll help you with your selection and once your choice is made, we'll custom-craft, deliver and install your structure.
Get Started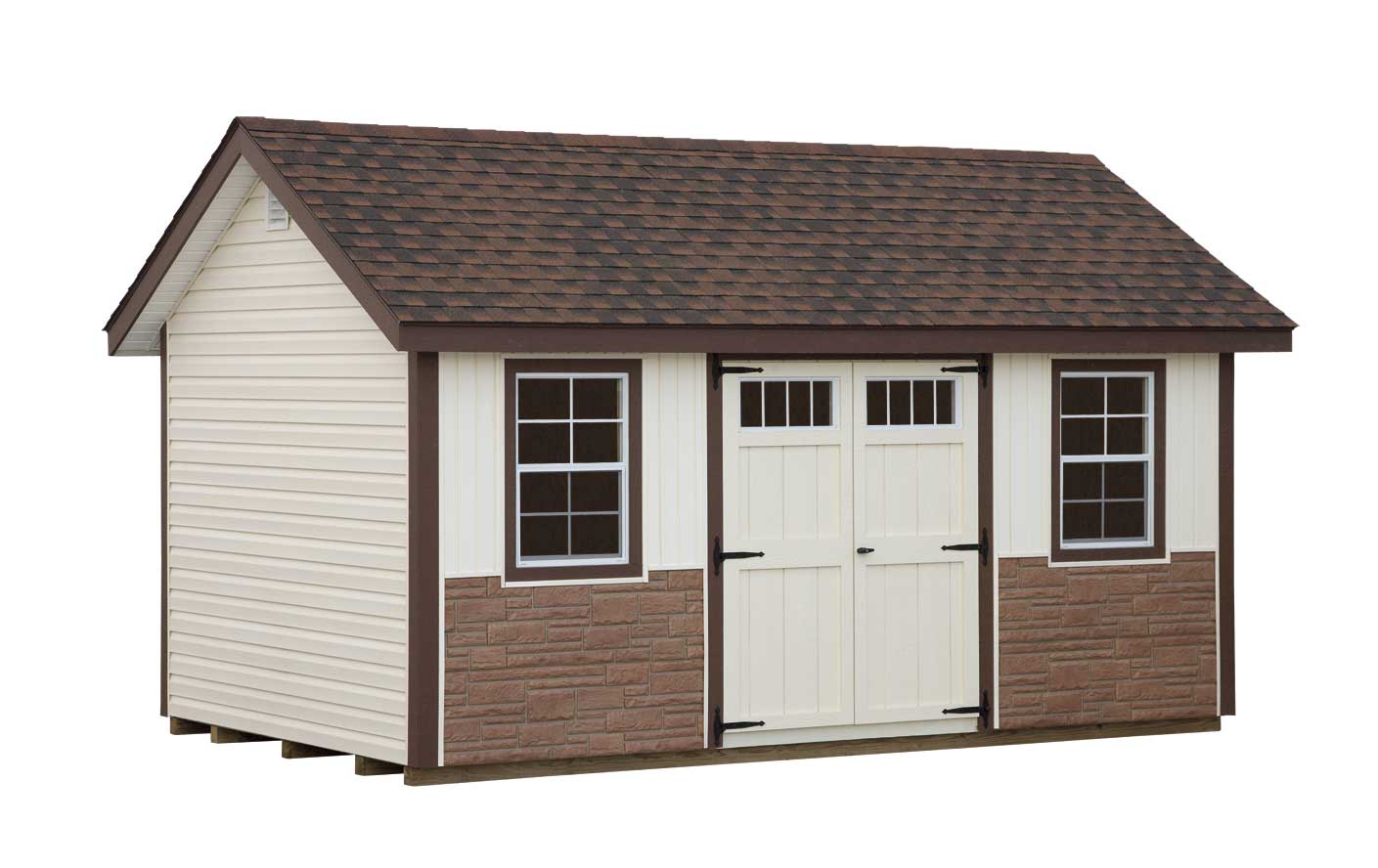 Welcome to Foote's Amish Sheds
We're a locally owned and operated family business. In fact, we've been selling quality, Amish built sheds since 1984 and are conveniently located at 424 State Route 29, Schuylerville, New York 12871 – View on Map.
We offer excellent quality, Amish built sheds in NY. Our sheds will enhance the look of any backyard. As with all Amish-built furniture, fine craftsmanship and attention to detail is immediately evident in all of our wooden structures.
Call Foote's Amish Sheds for great selection and a wide variety of products. Call or text owner Luke Foote at (518) 265-2259 to learn more or for an appointment.
Contact Us
Popular Buildings
Want to purchase an Amish-built shed  in NY & enhance the look of your backyard? Check out Foote's Amish Sheds' most popular buildings.
What Our Clients Are Saying
I love the quality. My shed is beautiful and have had for at least 15 years.
Lisa Joy Tichenor Staulters
Very detailed in the work they do and pleasant to talk to.
Mary King
Professionalism, Quality, Responsiveness, Value
Dave Beecroft